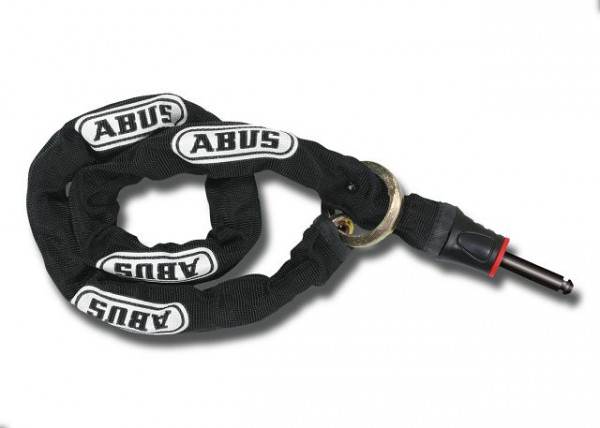 ABUS lock and chain combination 130 cm
ERIBA

HYMER

HYMERCAR / HYMER CAMPER VAN
Recommended retail price including the applicable VAT. Prices may vary from country to country.
Simply send your noted products with the wishlist function to yourself, friends or your HYMER trading partner!

HYMER original accessories are not available ex factory, they are only available directly from your HYMER licensed dealer. Images shown may be subject to modifications.
Suitable for vehicles manufactured by ERIBA, HYMER, HYMERCAR / HYMER CAMPER VAN
ABUS lock and chain combination 130 cm
As an addition to the ABUS frame lock that comes as standard with the HYMER E-Bike by Flyer, the 130cm frame lock chain provides you with a quick and easy way to double your protection against theft.
It is exceptionally easy to use:
Simply wrap the chain around a fixed object, pull the end with the lock through the ring on the chain and then attach it to the lock housing. You won't need any additional keys.
Write an evaluation
Evaluations will be activated after verification.