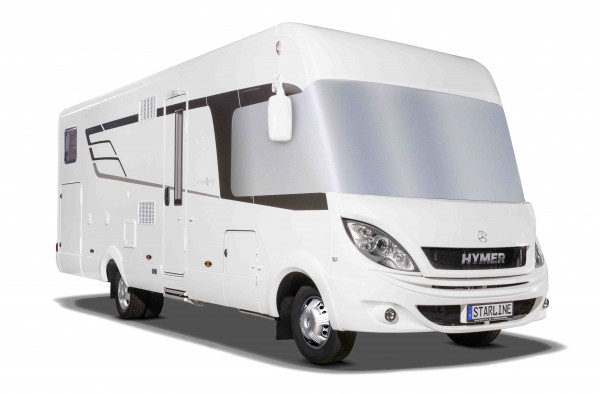 Front windscreen insulation mat set StarLine
HYMER
Recommended retail price including the applicable VAT. Prices may vary from country to country.
Simply send your noted products with the wishlist function to yourself, friends or your HYMER trading partner!

HYMER original accessories are not available ex factory, they are only available directly from your HYMER licensed dealer. Images shown may be subject to modifications.
Suitable for vehicles manufactured by HYMER
Model range / model B StarLine
Model years 2014, 2015, 2016, 2017
Front windscreen insulation mat set StarLine
These premium winter insulation mats are characterised by their excellent durability and user-friendly attachment properties.
PVC outer material with fabric insert (no film!)
Mat material remains flexible at temperatures as low as -30°C. Packaging dimensions 75x28x28 cm (WxHxD), weight 4.2 kg
Write an evaluation
Evaluations will be activated after verification.