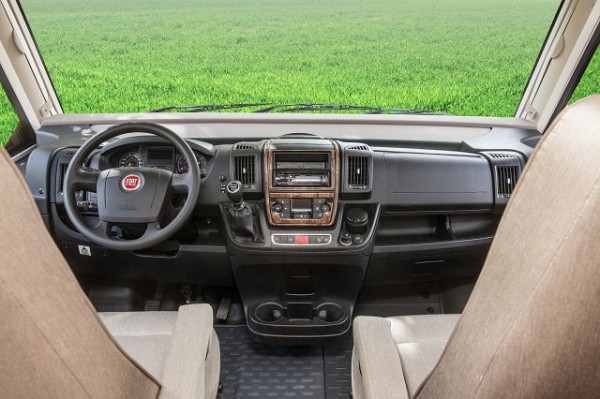 Dashboard trim ( Fiat Ducato ) / burl wood finish
HYMER

HYMERCAR / HYMER CAMPER VAN
Recommended retail price including the applicable VAT. Prices may vary from country to country.
Simply send your noted products with the wishlist function to yourself, friends or your HYMER trading partner!

HYMER original accessories are not available ex factory, they are only available directly from your HYMER licensed dealer. Images shown may be subject to modifications.
Suitable for vehicles manufactured by HYMER, HYMERCAR / HYMER CAMPER VAN
Model range / model Ayers Rock, B DL, B Klasse, B PremiumLine, B SL, Exsis-i Fiat, Exsis-Sli Fiat, Exsis-t Fiat, Free, Grand Canyon, Grand Canyon French Edition, Rio, Serengeti, Sierra Nevada, Sydney, Sydney Drive, Tramp CL, Tramp CL Ambition , Tramp Compact, Tramp GL, Tramp GL Ambition , Tramp L, Tramp SL, Tramp SL Ambition , Van Fiat, Yellowstone, Yosemite
Model years 2014, 2015, 2016, 2017, 2018, 2019
Dashboard trim ( Fiat Ducato ) / burl wood finish
A higher-quality interior made easy!
You can significantly refine your living area with the HYMER dashboard finish in the exclusive Velvet Ash colour (root wood finish). The result following application of the finish set is a completely fresh impression. Perfectly tailored to the middle section of the dashboard. Thanks to the resin slip, the set not only ensures a wonderful appearance; it also provides a certain level of impact protection.
with automatic air conditioning unit
root wood finish
Easy and simple to apply
The individual parts are simply attached once the required cleaning has been carried out (agent included in the set). As a result, the set is ideal for self-assembly.
Write an evaluation
Evaluations will be activated after verification.