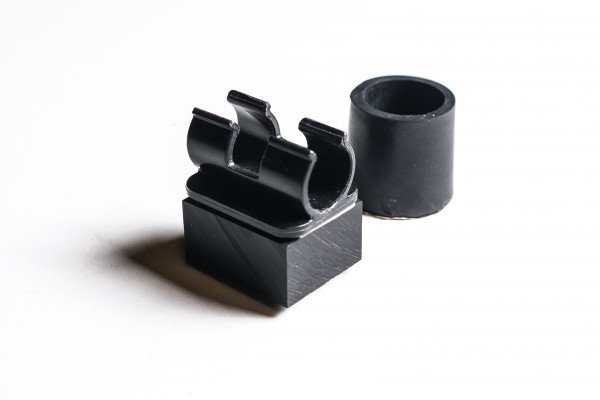 Mounting set for HYMER + ERIBA umbrella
Recommended retail price including the applicable VAT. Prices may vary from country to country.
Simply send your noted products with the wishlist function to yourself, friends or your HYMER trading partner!

HYMER original accessories are not available ex factory, they are only available directly from your HYMER licensed dealer. Images shown may be subject to modifications.
Model range / model Suitable for all ERIBA models , Suitable for all HYMER models
Model years Suitable for all model years
Mounting set for HYMER + ERIBA umbrella
With the holder set especially developed for the HYMER umbrella, your umbrella will always be in the right place at the right time! The set consists of 2 parts and is very simple to mount. The umbrella is inserted into a ground sleeve which is adhered to the floor. The rods are then simply pressed sideways into the appropriate holders. Thus mounted, the umbrella is always to hand and does not rattle around when stored.
Scope of delivery: Ground sleeve, plastic clip as wall mounting including the adhesive tape
Write an evaluation
Evaluations will be activated after verification.